A fond farewell to longstanding Board member, Dr Anita Green
Nov 13, 2023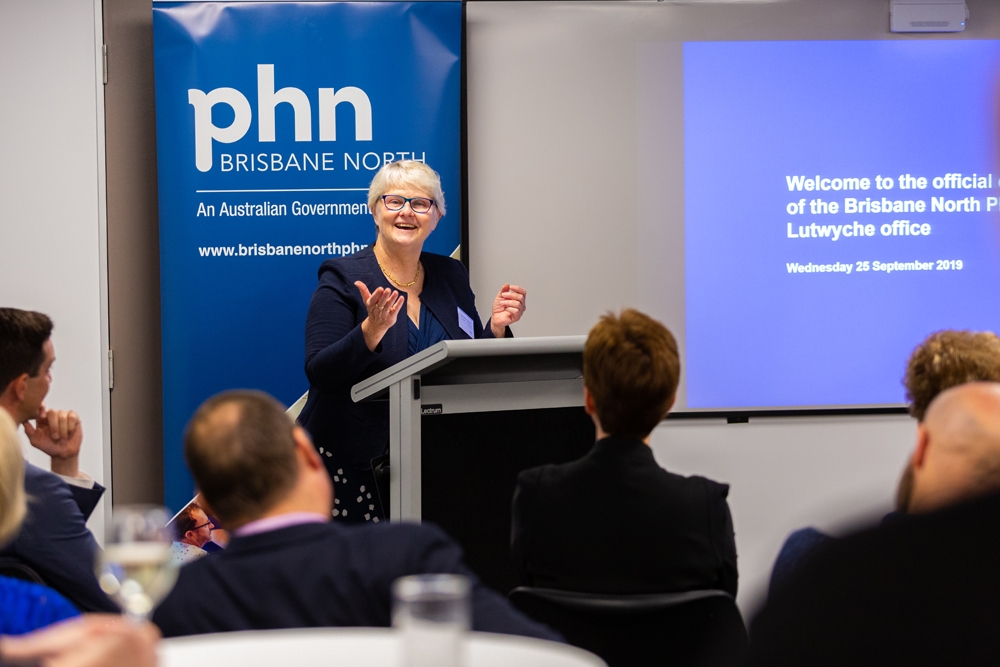 With heavy hearts but deep gratitude for her service, Brisbane North PHN's Board of Directors this month farewells longstanding Board member, Dr Anita Green.
Anita has worn many hats (and stethoscopes!) over the span of her 30+ year career in both the primary and tertiary care sectors – general practitioner, medical educator, fellow, leader, chair and chief.

A seasoned director, Anita has over 30 years' experience serving on other multidisciplinary not-for-profit boards across the healthcare sector, including Chair of Cancer Council Queensland, President of Sports Medicine Australia and is a Fellow of the Australian Institute of Company Directors.

Anita's tenure with the PHN has spanned 20 years – a Director of the Brisbane North Division of General Practice (GP Partners) from 2003, Anita was then elected when the Metro North Brisbane Medicare Local company and inaugural Board formed in 2011, and went on to serve a further 12 years on the Brisbane North PHN Board, six of these from 2017 to 2022 as Chair. We are grateful to have had Anita share her wealth of expertise and experience for the benefit of the North Brisbane and Moreton Bay communities for such a significant period of time.
"The conviction with which Anita has offered her clinical expertise and guidance for more than a decade has left an indelible mark on the PHN, our community and Australian primary care."
As Chair of the Brisbane North Division of General Practice, Anita had the privilege of chairing the co-writing of the PHN Company Constitution, which was undertaken in partnership with our key stakeholders at the time.

"It's been with great pride that I have witnessed our Board mature over two decades into a highly skills-based Board, with excellent governance and the trust of our partners, stakeholders and community."
"We've always reflected that trust and partnership is the foundation of what we do – partnership is in our DNA. We've continued to embody these values and have always had the courage to take on innovative work."
The Health Alliance is the cornerstone of our partnership with Metro North Health, enabling us to jointly tackle system barriers and build integrated models of care in our region. Since 2017, Anita has also served on the Joint Board Committee of the PHN and Metro North Health, which provides shared governance of the Health Alliance.
"Brisbane North PHN arguably enjoys the best relationship in the country with our Health and Hospital Service (HHS), and this genuine partnership is, ultimately, to the benefit of our community's health," said Dr Green.
"The Alliance gives us a high-level lens on how health care systems could and should work in our region – it allows us to improve transition of care across different sectors in the health system – and to genuinely seek the most responsive health system for the people of North Brisbane and Moreton Bay. Finding and addressing gaps in this complex system and improving the response of the system for our community has been a highlight for me."
Our General Practitioner Liaison Officer (GPLO) program evolved out of a need to address hospital specialist outpatient access to care and waiting times. Anita cites involvement in the pioneering of these roles at Brisbane North PHN as being incredibly rewarding and critical to continuing to tangibly improve how we integrate general practice with outpatient and hospital services in our region.
In the same way "we have also been able to impact mental healthcare significantly in our region – making a tangible difference in people's lives – through productive and trusting relationships with a large number of providers and community mental health services," said Anita.
All of this, says Anita, has always been grounded in data and our ongoing commitment to be a data-driven organisation.
Beyond the scope of the PHN, Anita has dedicated herself to building the capacity and knowledge of Australia's wider primary care workforce – undertaking various roles in undergraduate and postgraduate education for medical and allied health professionals, she remains involved in both teaching and research at The University of Queensland.
In 2018 Anita served as the Chief Medical Officer for the Gold Coast Commonwealth Games and was a member of the medical team for the Australian Paralympic Team at the 2020 Tokyo Games.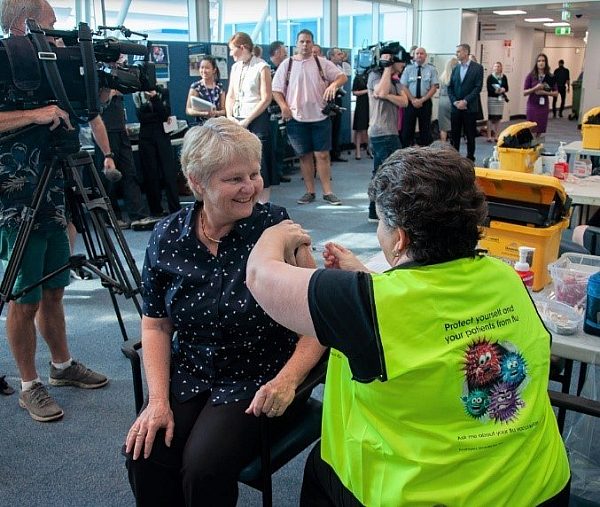 While serving as PHN Board Chair during the COVID-19 pandemic, Anita was instrumental in communicating important health messages to our community, and was a trusted voice in assuring our community that vaccination and GP visits were safe.

Reflecting on her long service, Dr Green said "the Brisbane North Division, Medicare Local and PHN Boards have always had the courage to be leaders in health system reform. Our Boards over the past 20 years have only been able to achieve our goals due to the superb leadership demonstrated by our CEOs, Abbe Anderson and Libby Dunstan. I have had the pleasure and privilege of working alongside and learning from them both. It has been a joy to work with all of our wonderful staff, our GPs and practices, allied health clinicians and member and partner organisations."
"The success of our current Brisbane North PHN belongs to all of us."
Echoing the sentiments of the Board, CEO Libby Dunstan on behalf of all staff and stakeholders also farewelled and thanked Dr Green.

"Anita has championed primary care, and had a strong focus on building relationships with our members, stakeholders and commissioned providers."
"Anita's tenure with the PHN and the impact she has had on our Board, our organisation and our communities has been profound – we thank her for the leadership, vision and tenacity she has demonstrated over her years with us."