Commissioning, reports and plans
Commissioning enables us to use our resources to improve outcomes and shape the health of the community care system.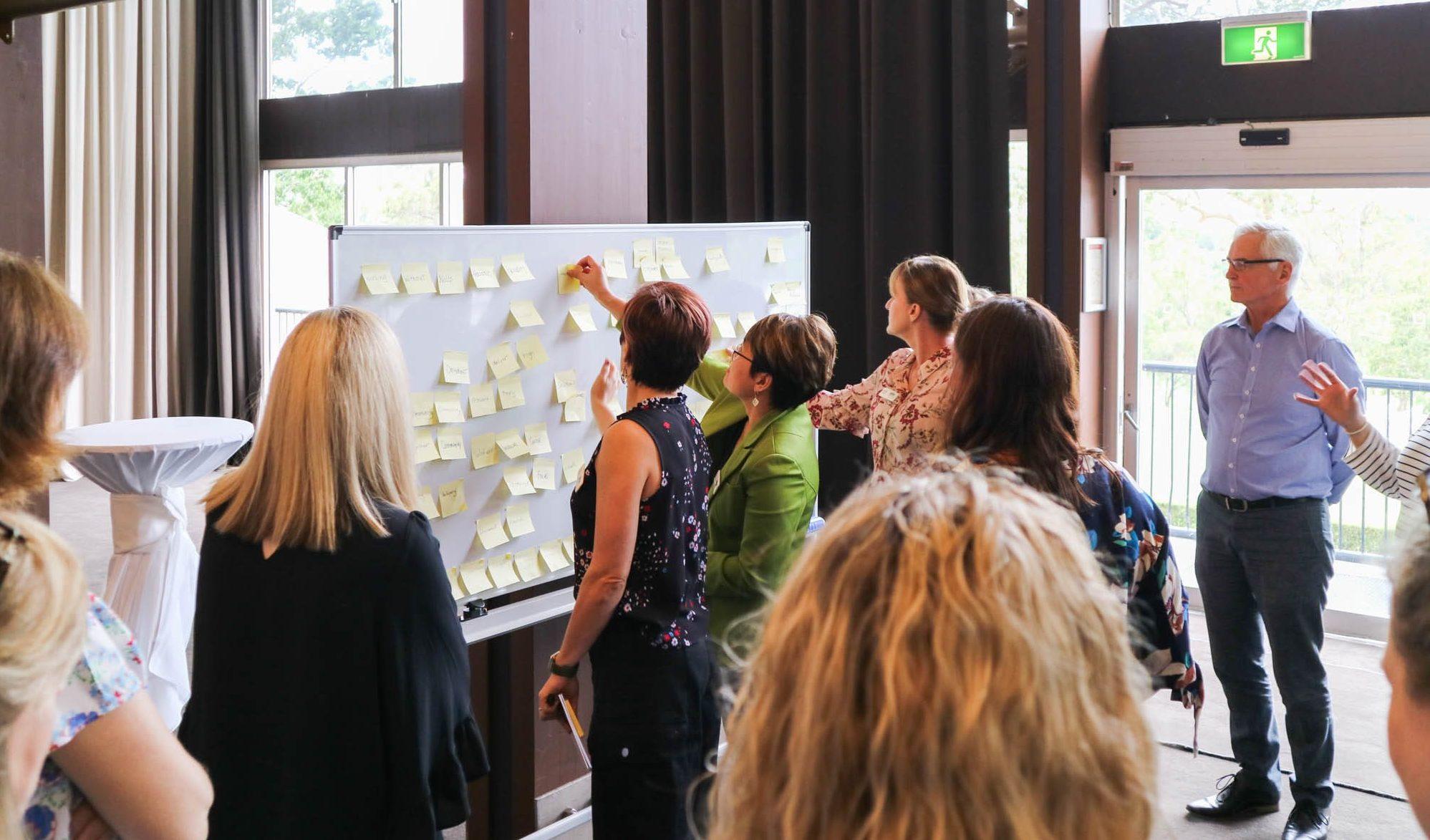 What is commissioning?
Commissioning underpins all of our work as a PHN.
Commissioning involves analysing, planning, supporting GPs and other health care providers, and buying health and community care interventions.
However, procuring services is only one possible outcome to the commissioning process.
This process relies on our relationships with local partners that are built on trust. We work with community members and other stakeholders to identify needs and co-design solutions.
What does it involve?
Commissioning is an ongoing process. We assess our community's needs by consulting with community members, then designing solutions with stakeholders.
Our transparent processes promote implementing these solutions, and this includes the way we identify potential service providers.
These solutions are then evaluated, and the outcomes are used to inform further assessment and planning.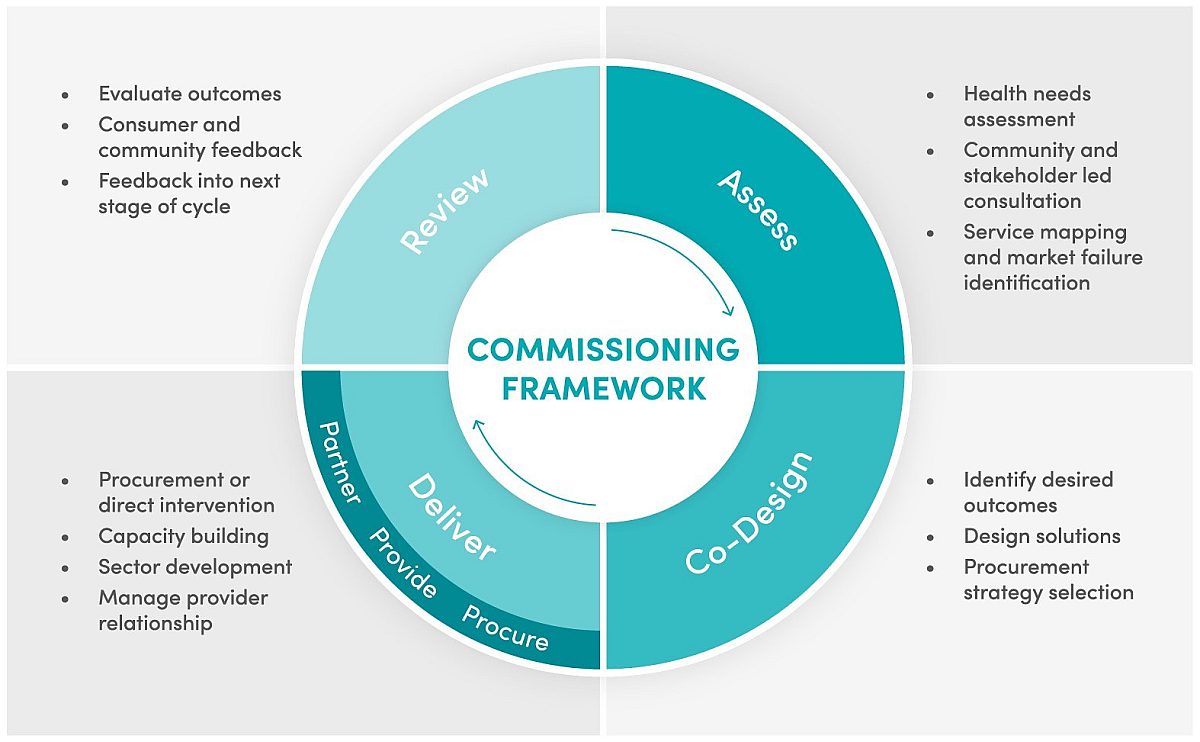 Learn more about our integrated and collaborative approach to commissioning.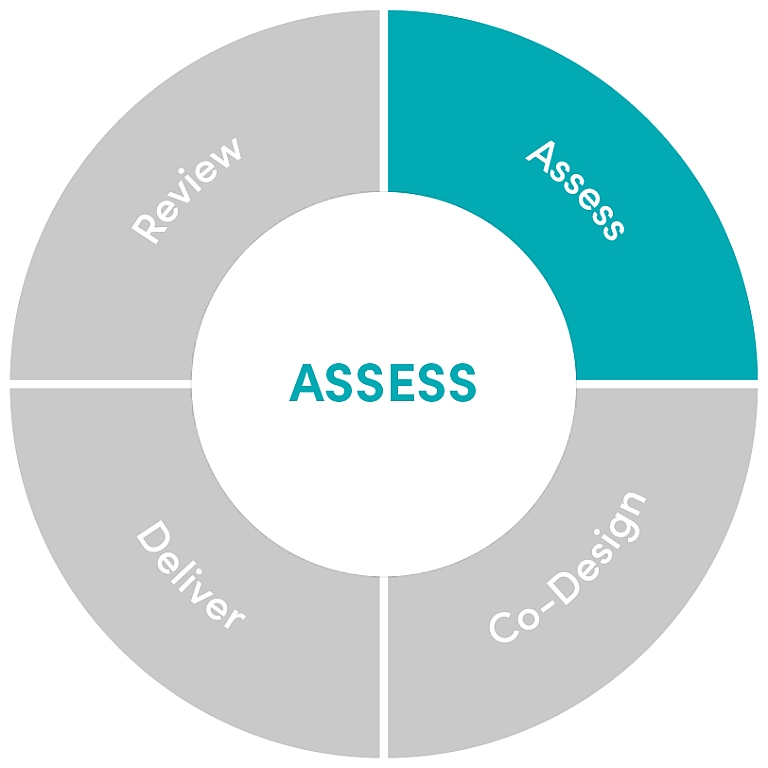 Understand the community's needs
analyse data
engage and consult with consumers, clinicians, carers and providers, peak bodies, community organisations and funders
Health needs assessment
Our health needs assessments are developed annually in consultation with key stakeholders, including our local hospital and health service, clinicians, service providers, community and consumer representatives. The assessments outline the health and service needs of the population and healthcare system within our region.

We also develop a joint population health report, in partnership with the Metro North Health, to measure the health of the region's population and provide an overview of the health system
Following extensive analysis and assessment, the following priority areas were determined. Explore the priority areas by clicking on the links below.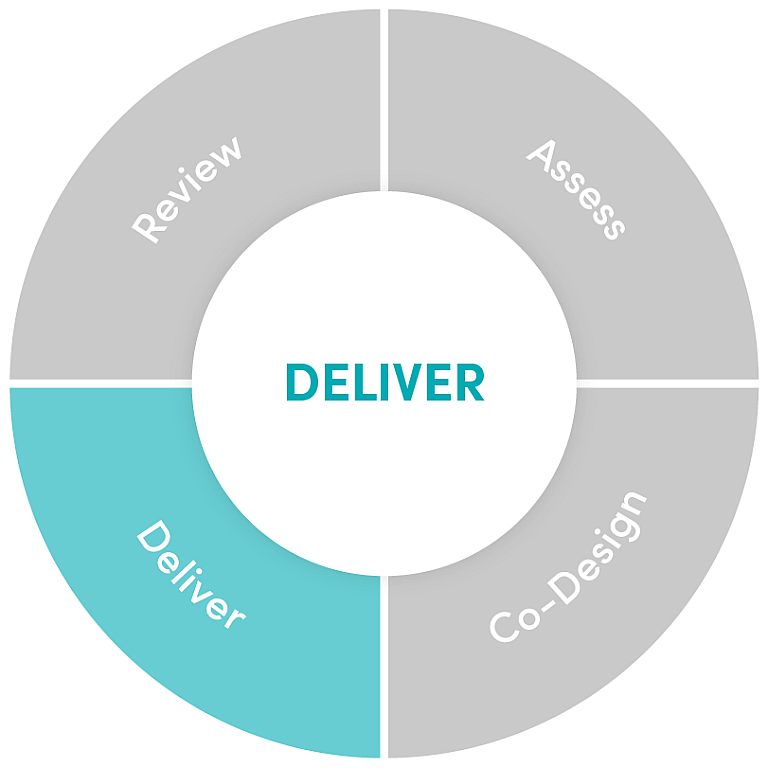 Manage through relationships
Work in partnership, building connections at multiple levels of partner organisations and facilitate links between stakeholders
Activity plans
The PHN submits activity work plans providing further details on how our work is responding to the needs identified by the health needs assessment, and the primary healthcare priorities set by the Department.
View the 2023-2024 Activity Plans below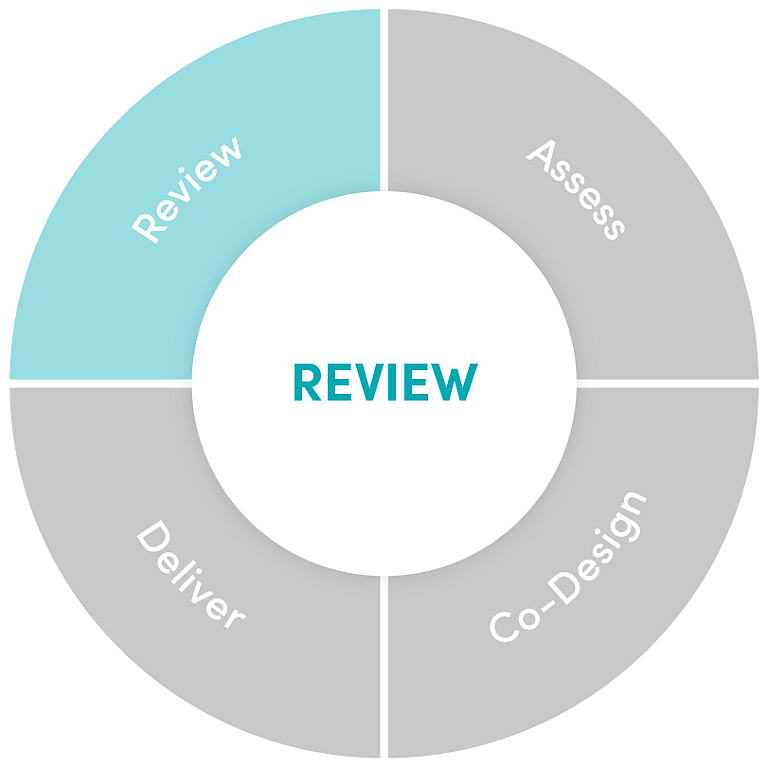 Monitor and evaluate
conduct regular performance reports
seek consumer, clinician, community and provider feedback and conduct independent evaluation.
Evaluation reports
Brisbane North PHN is involved in a wide range of multidisciplinary programs that aim to improve the health of our community. Evaluation reports from these activities are included below.
Geriatric Outreach Assessment Service (GOAS)
An innovative model of care aimed at improving quality of care and reducing potentially preventable Emergency Department presentations and potentially prevented hospitalisations for acutely unwell older persons residing in residential aged care facilities.
For more information on the GOAS project, email agedcareprojects@brisbanenorthphn.org.au.
Mental Health Hubs evaluation report

In 2021, an independent evaluation was completed regarding the Brisbane North mental health Hubs. The purpose of this evaluation was to explore whether this integrated approach improves outcomes for consumers.
The evaluation demonstrated that the Hubs were effective in engaging people living in the community with severe mental illness, led to improvements in psychological distress and recovery outcomes, and met the needs of service users.