Planning for Wellbeing: a shared vision for suicide prevention, AOD and mental health stakeholders
Feb 21, 2023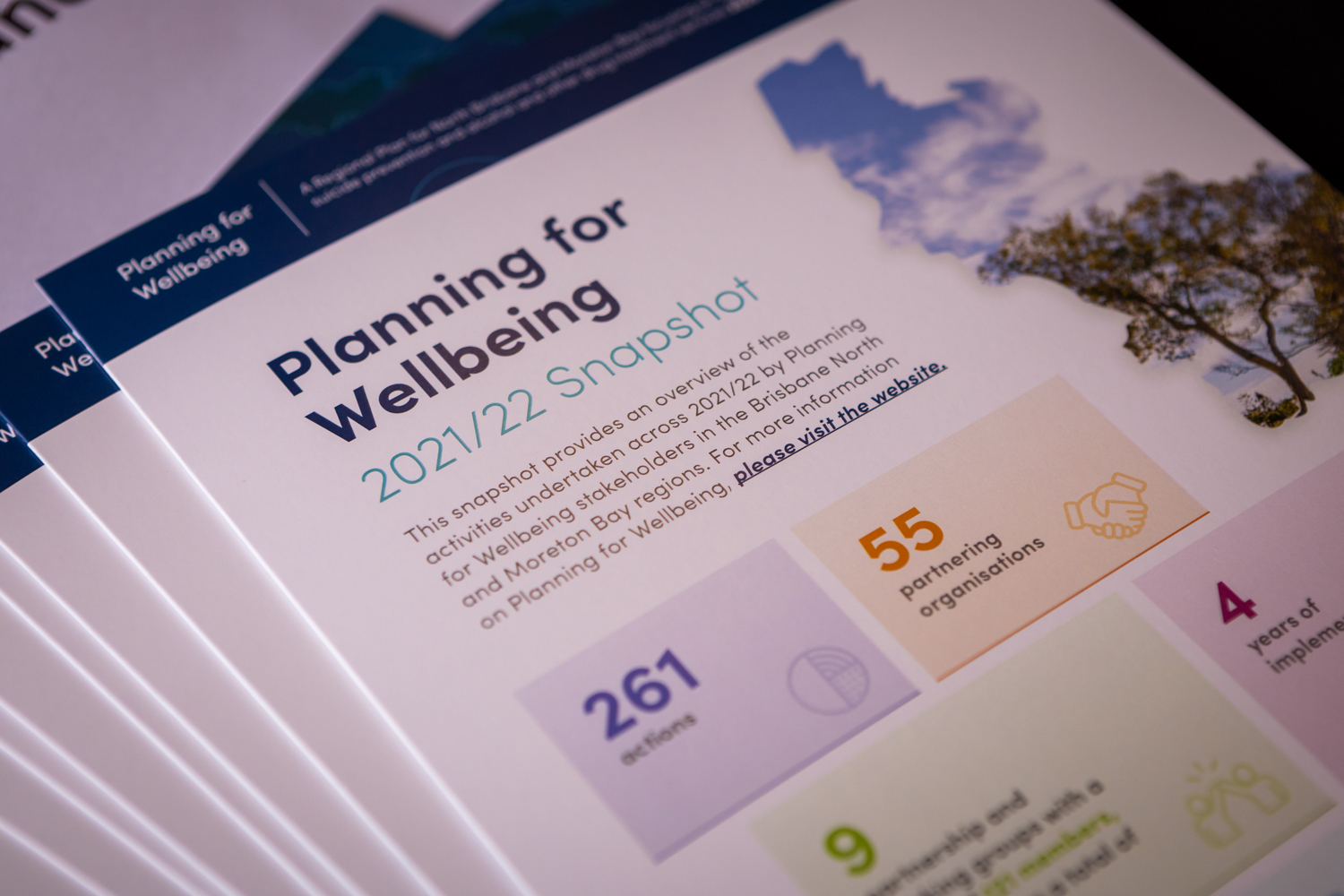 Brisbane North PHN and Metro North Health jointly hosted the second Planning for Wellbeing forum on Thursday 9 February 2023, assembling all key north Brisbane and Moreton Bay based mental health, suicide prevention and alcohol and other drugs (AOD) stakeholders.
More than 90 attendees across 35 different organisations were in attendance to review and discuss the Planning for Wellbeing regional plan of the same name, which aims to drive stronger system integration across these spheres and, ultimately, support better health and wellbeing outcomes for the region. Through networking and reflection, the forum is an opportunity for stakeholders to give feedback about the plan's implementation to date.
A key focus of the plan and forum is to amplify the voices of people with lived and living experience of mental health, suicide and AOD, infer value from their experiences, and install them into change- and decision-making roles – including the planning and delivery of, and participation in, the event itself.
Forum MC Zoey Ka, Lived Experience Project Lead at Mental Illness Fellowship of Australia, said it was incredible to facilitate the forum as a lived experience representative. "It's clear that the regional plan has incorporated lived experience on every level possible, from the broad participation to working groups to event planning," said Ms Ka.
Executive leaders from Brisbane North PHN and Metro North Health were also in attendance to drive strategic discussions around future directions for the next iteration of the regional plan.
"The role of joint regional planning and co-commissioning will soon be strengthened under National and Bilateral agreements. Additional guidance will be released by government in July 2023, with the joint regional plans due by July 2024. Over the next 18 months we will work with stakeholders, including those with lived experience, to develop the next version of Planning for Wellbeing," said Paul Martin, Executive Manager of Commissioned Services at Brisbane North PHN.
Kathryn Turner, Executive Director of Metro North Mental Health noted that "while the past 18 months have been challenging due to the ongoing effects of COVID-19, several important actions in Planning for Wellbeing were able to be delivered. The 12 short videos tell the story of the great work happening across the region to improve outcomes for consumers and carers."
The PHN and Metro North took the opportunity to launch the Planning for Wellbeing snapshot and these stories, which shine a light on the past 12 month's initiatives that have led to impactful, meaningful and positive outcomes for the community.
The program included an exploration of best practice partnerships principles, to help foster the collaborative attitude needed for the various vested groups and organisations involved to work together towards a shared vision for better connected and more accessible mental health, suicide prevention and AOD treatment services for the north Brisbane and Moreton Bay community.
Read the Snapshot – a high-level infographic overview of Planning for Wellbeing activities. Watch the stories – supporting informative and inspirational videos.